ASSEMBLY INSTRUCTION MANUAL
This section covers the necessary steps to assemble your containers in a safe and efficient manner. Follow each step in the procedure to achieve optimal performance and appearance.
You will need the following tools for proper unpacking and assembly of the containers:
3 - 4 laborers (1 must be able to operate a forklift)
Forklift with 6 ft fork extensions or telehandler
Vice grip pliers
2 small step ladders
Knife to cut packaging
Open-ended wrenches sized to 19 mm
Impact gun with 18 mm sockets and back-upbattery with charger
Broom to sweep container floors
Garbage bin for trash
Always use tools, equipment and machines properly. If you are unsure of how to use something, do not proceed untilthe necessary professionals are involved. Boxwell® is not responsible for any damage or injury caused by the misuse ofequipment or failure to adhere to the correct receiving and offloading procedure.
Always wear personal protective equipment (PPE).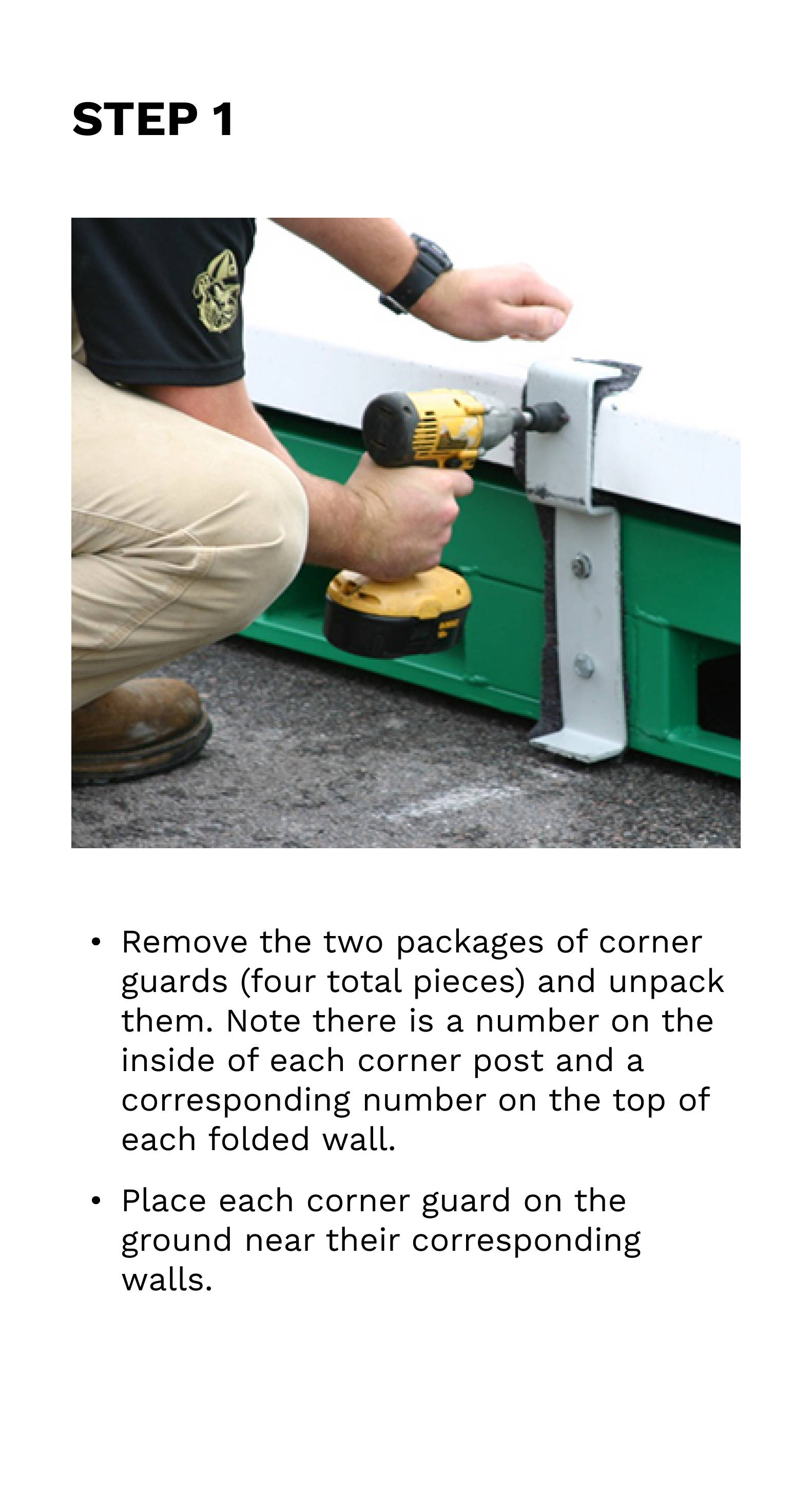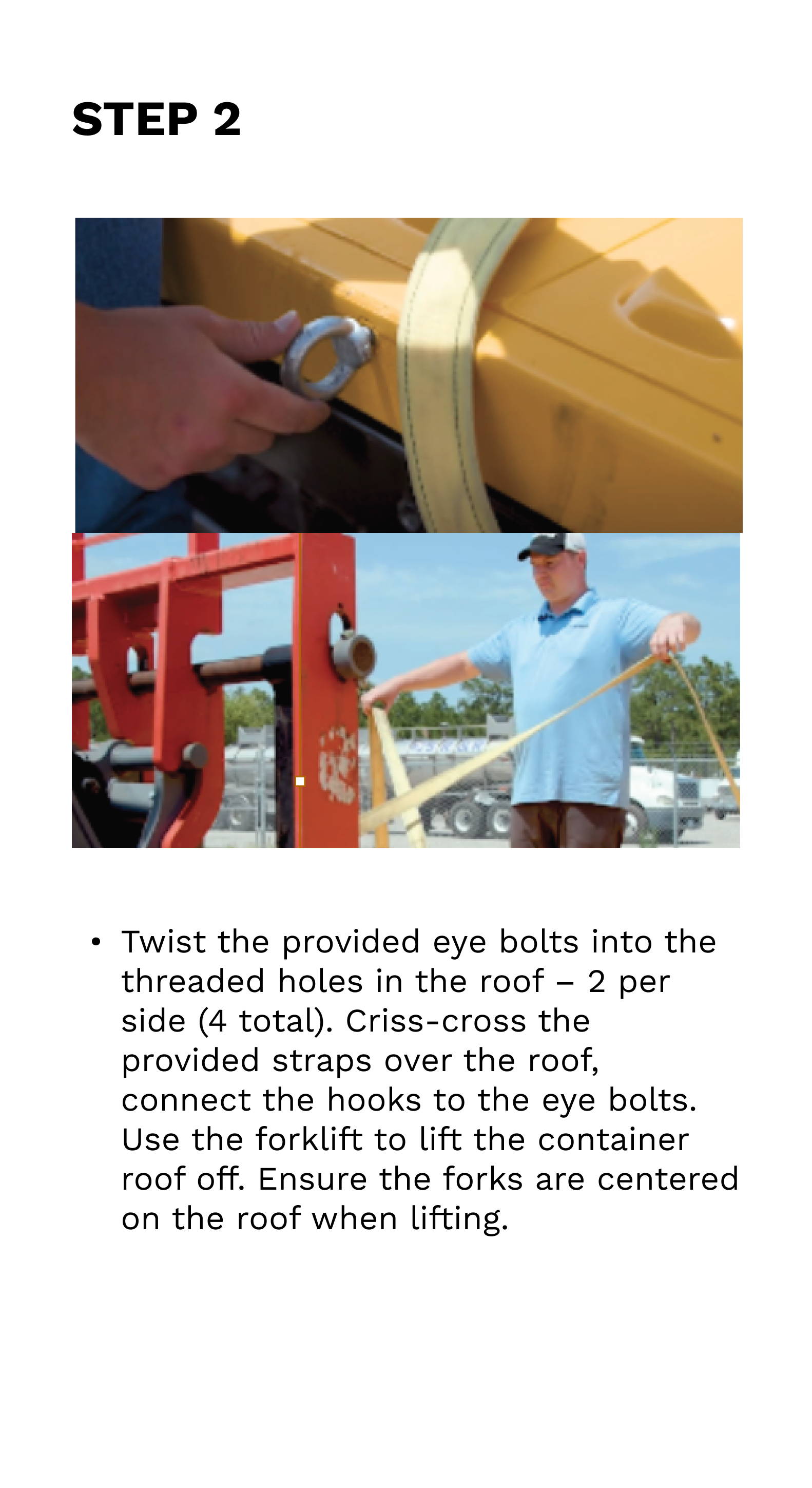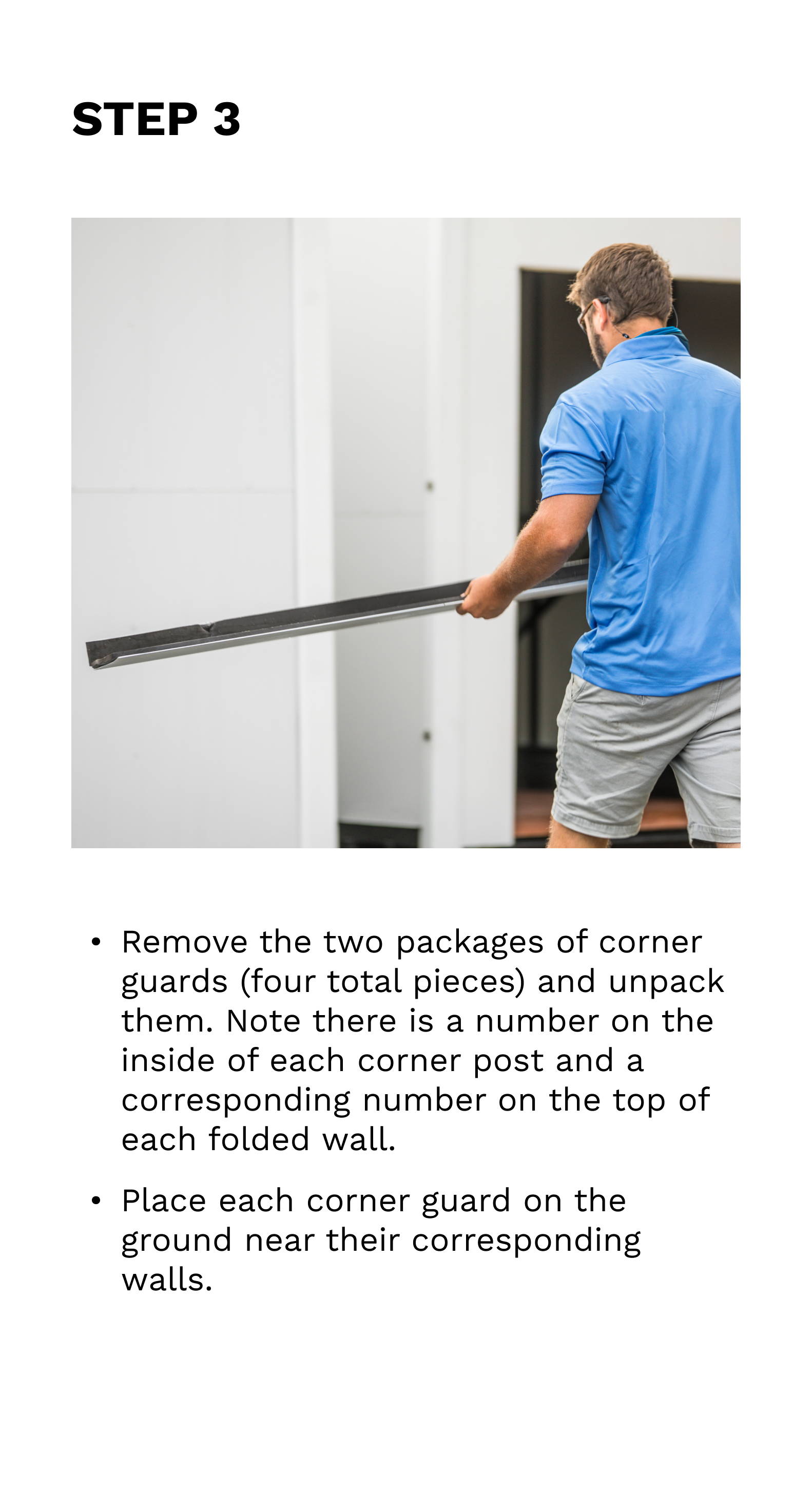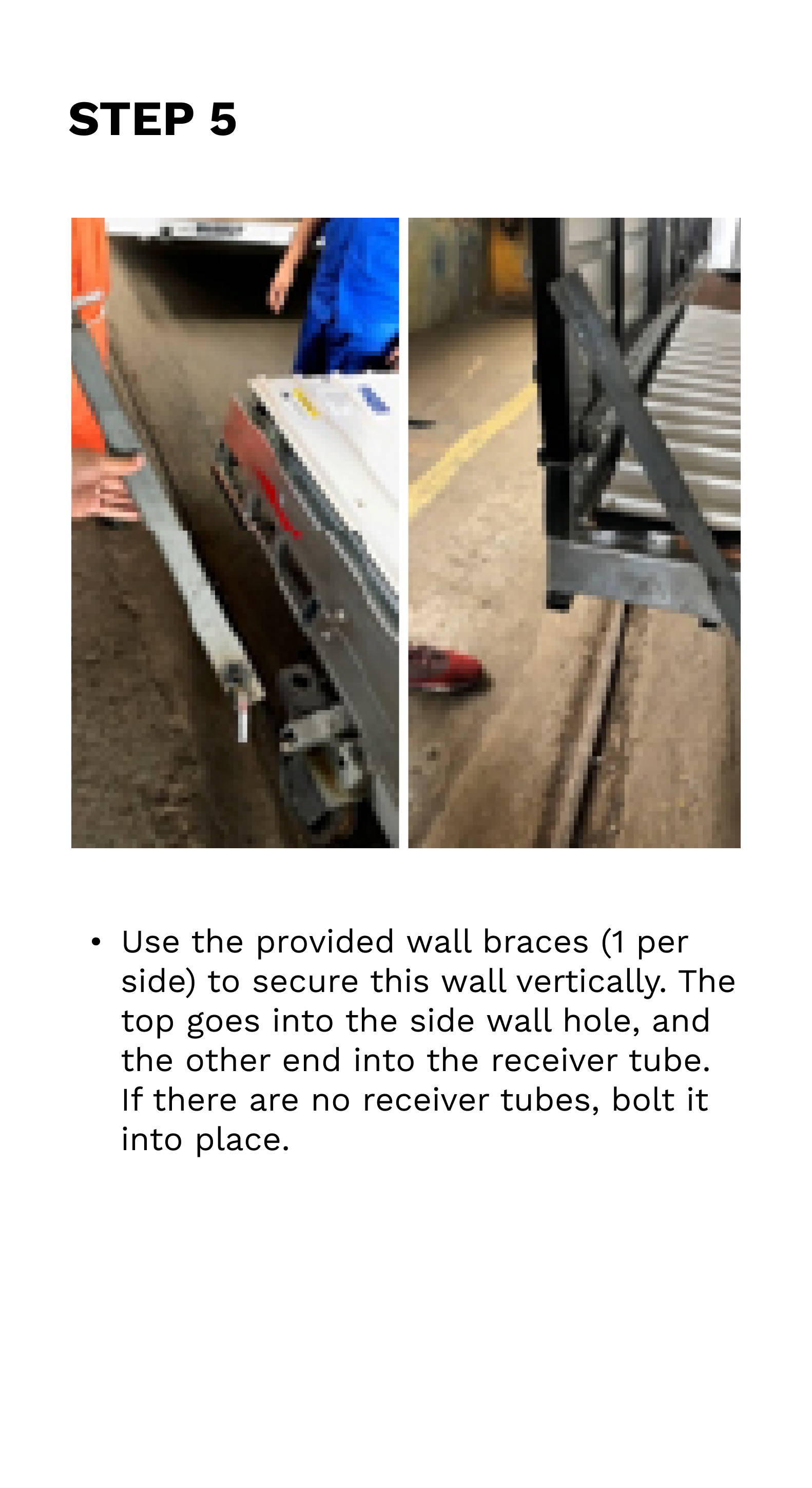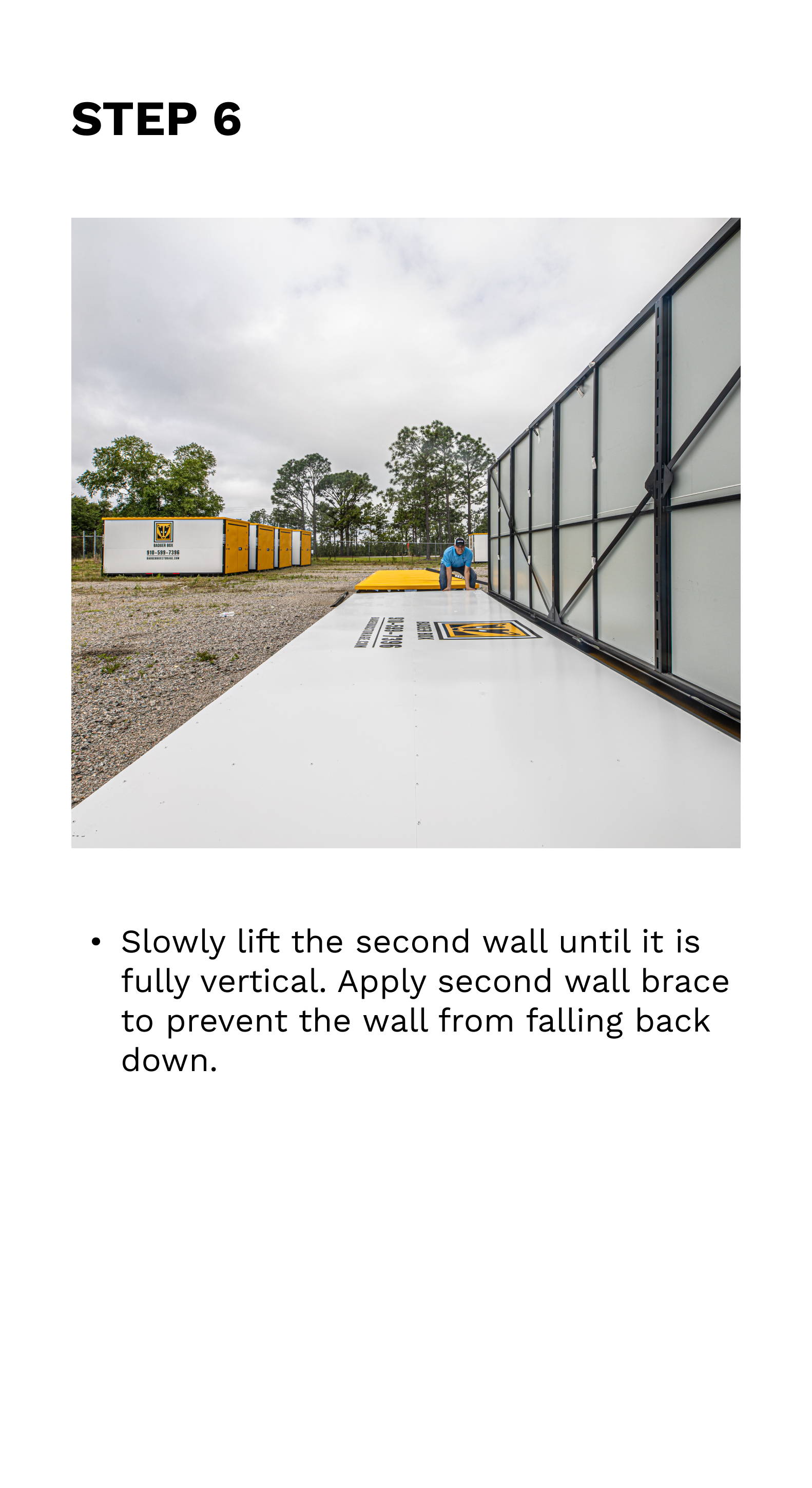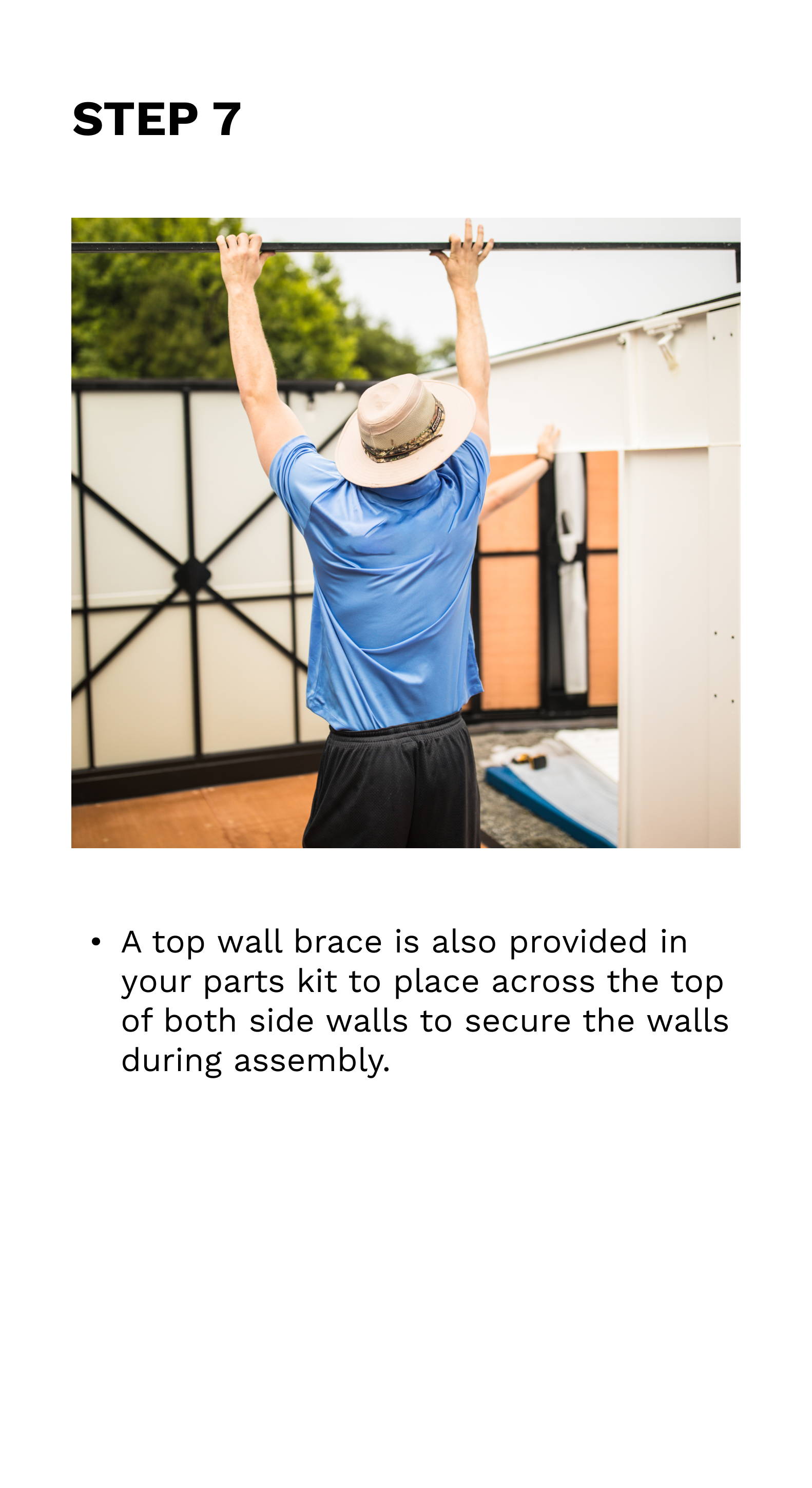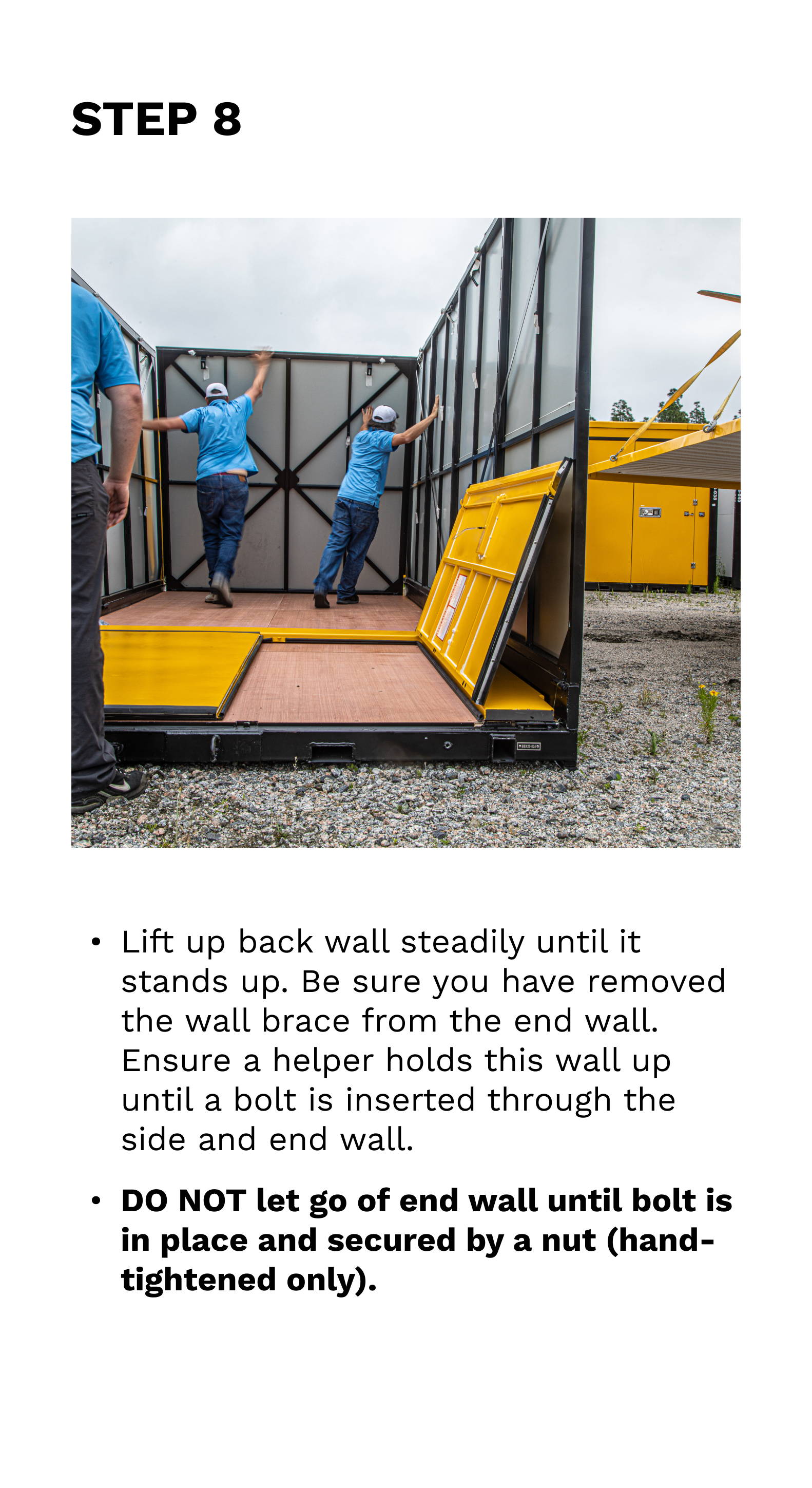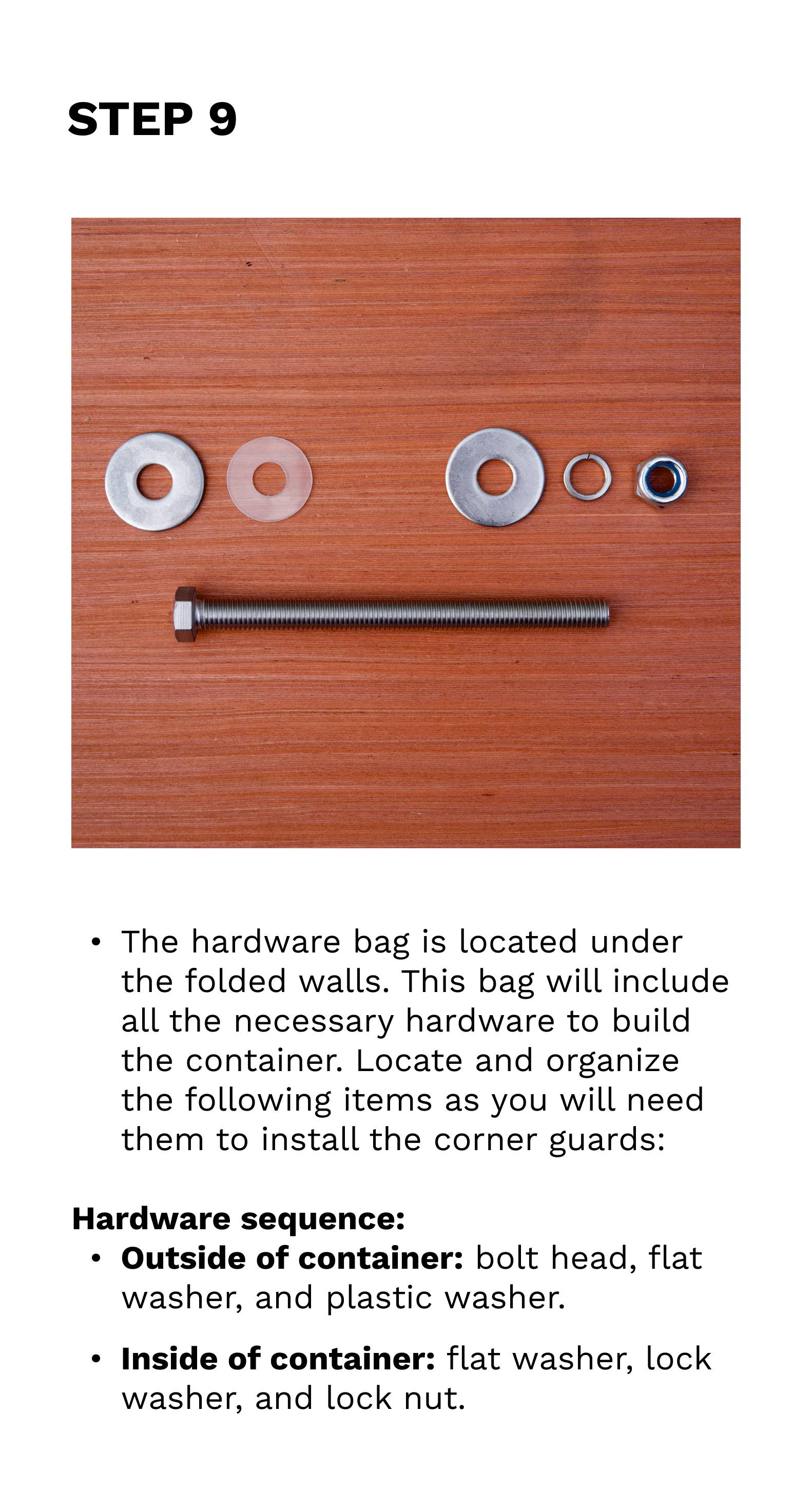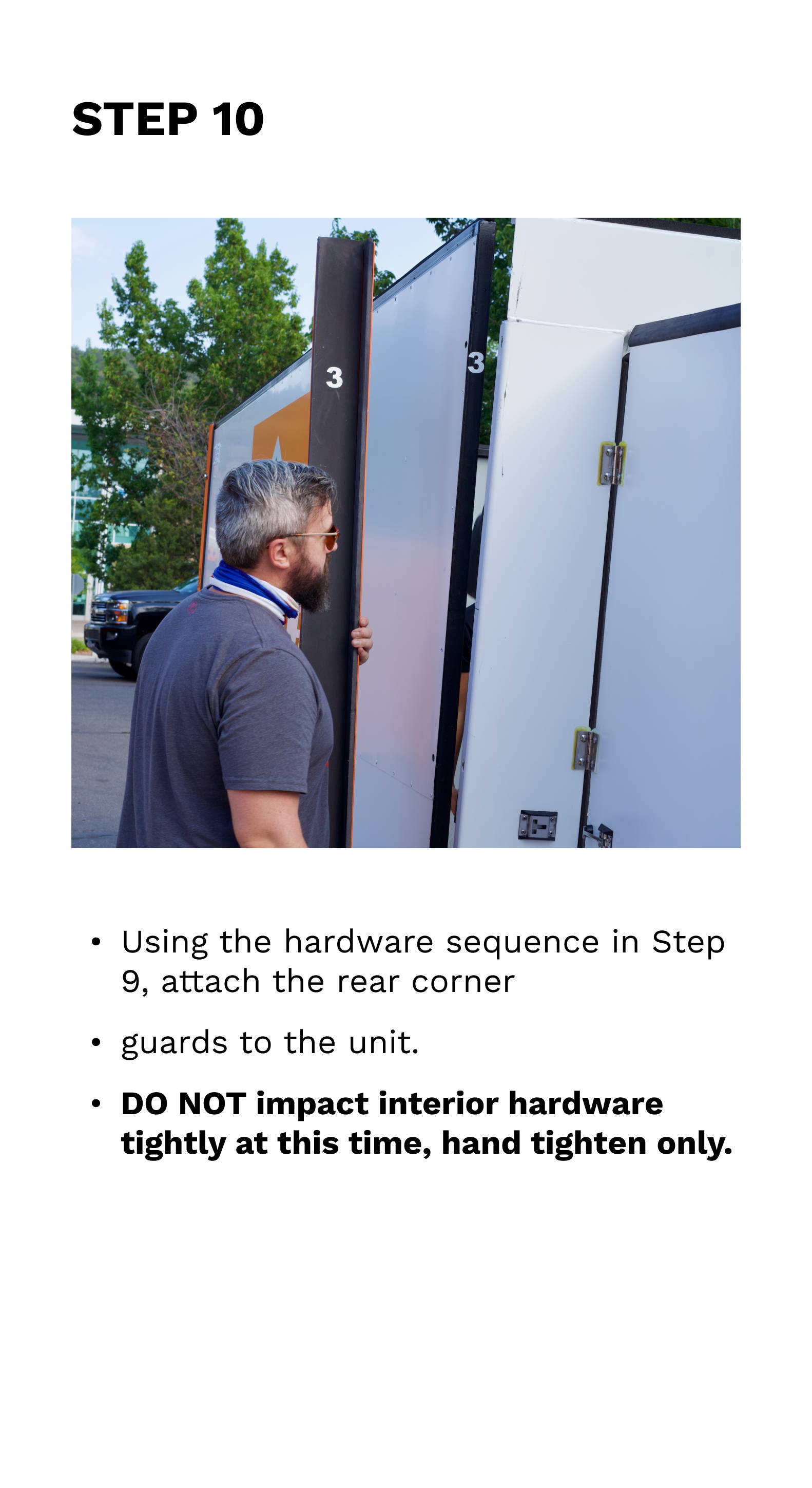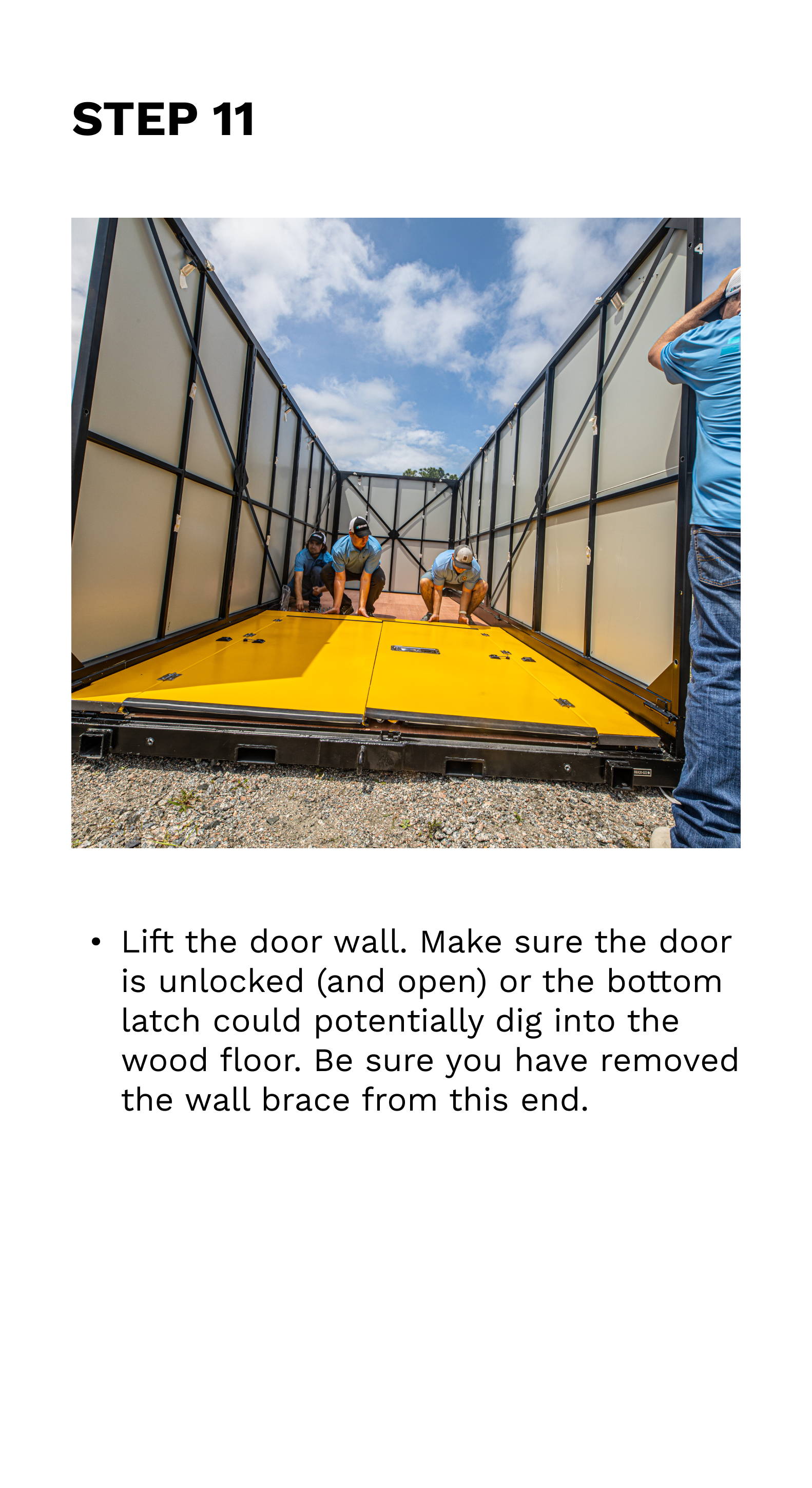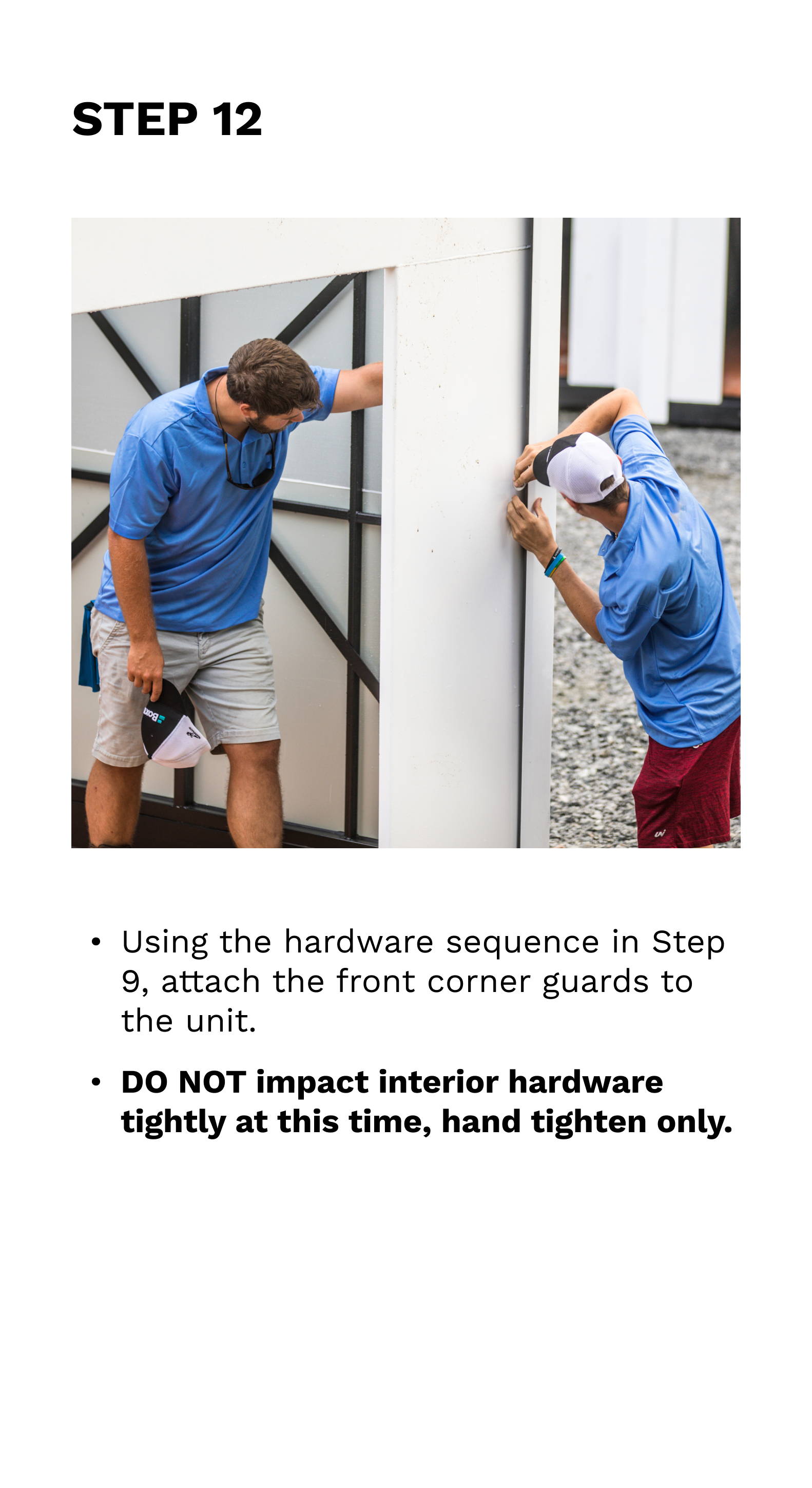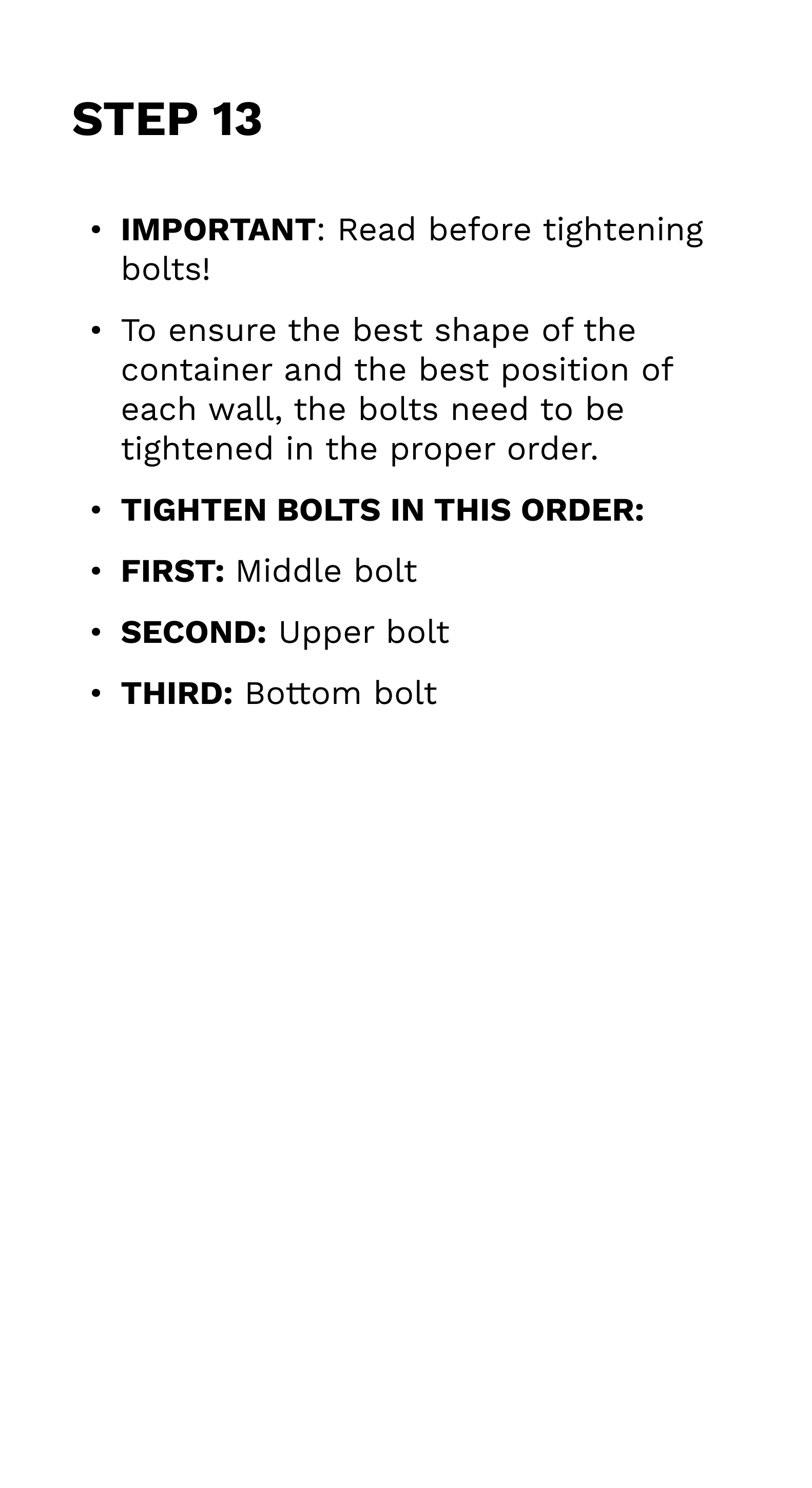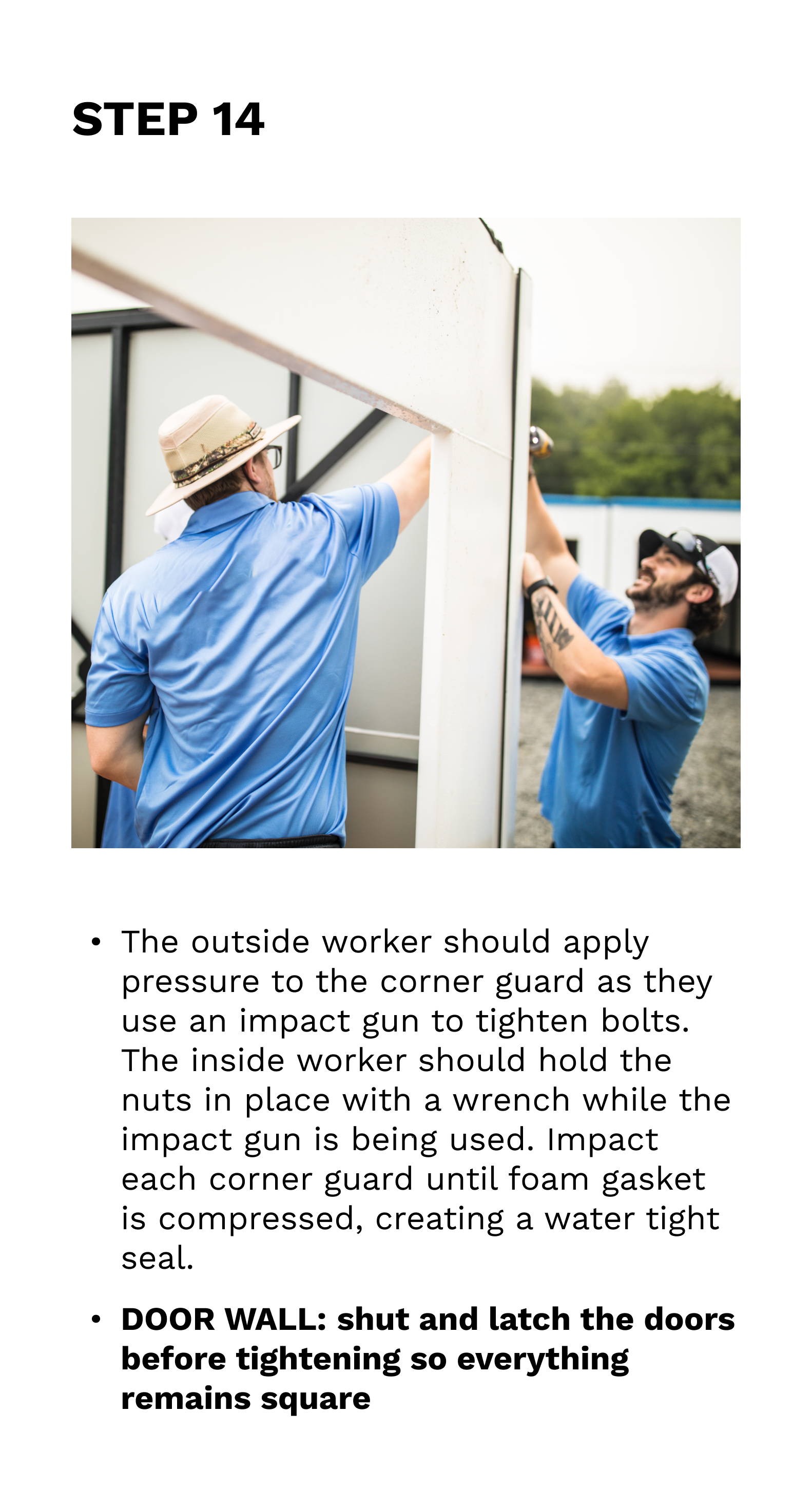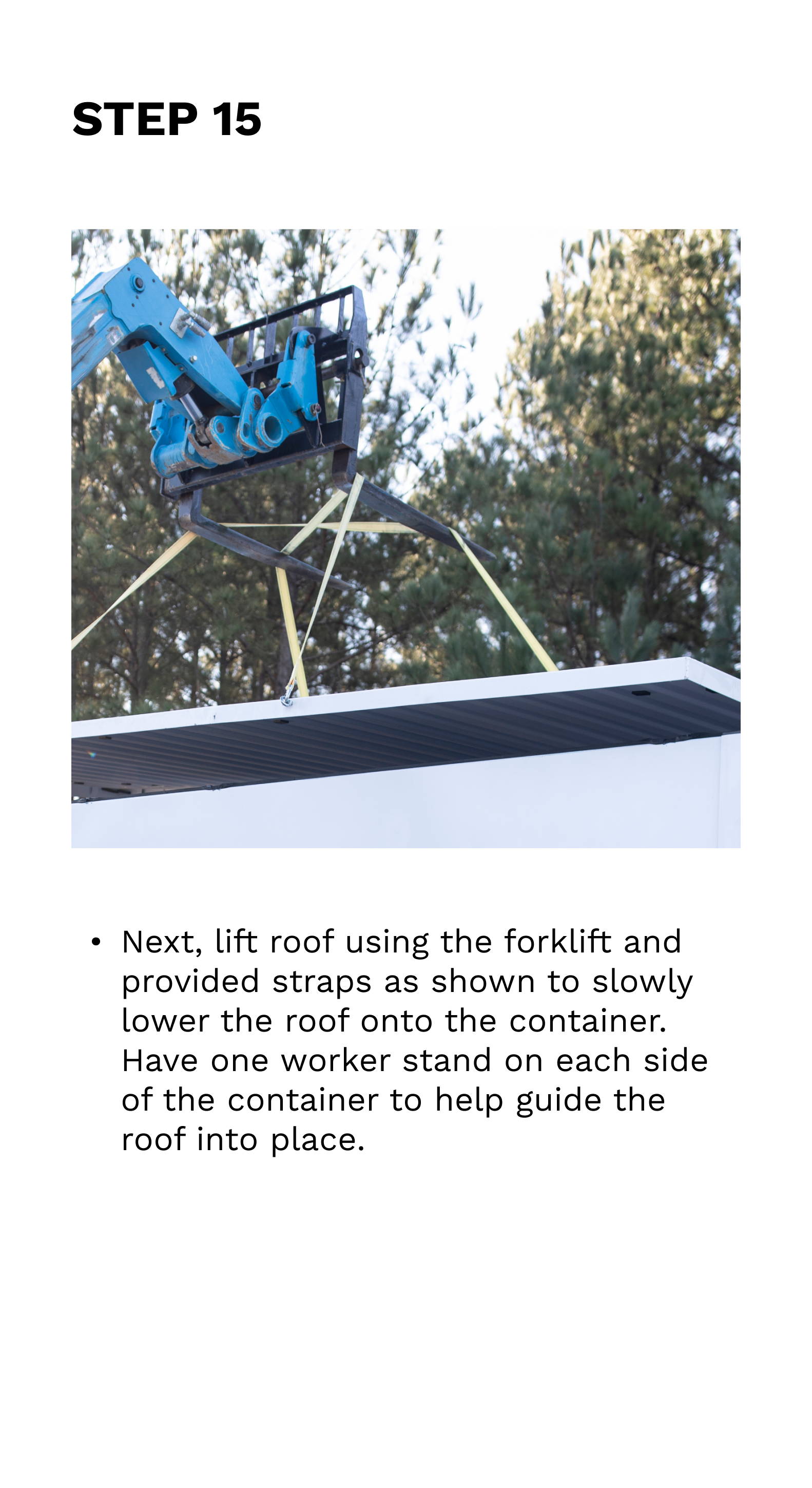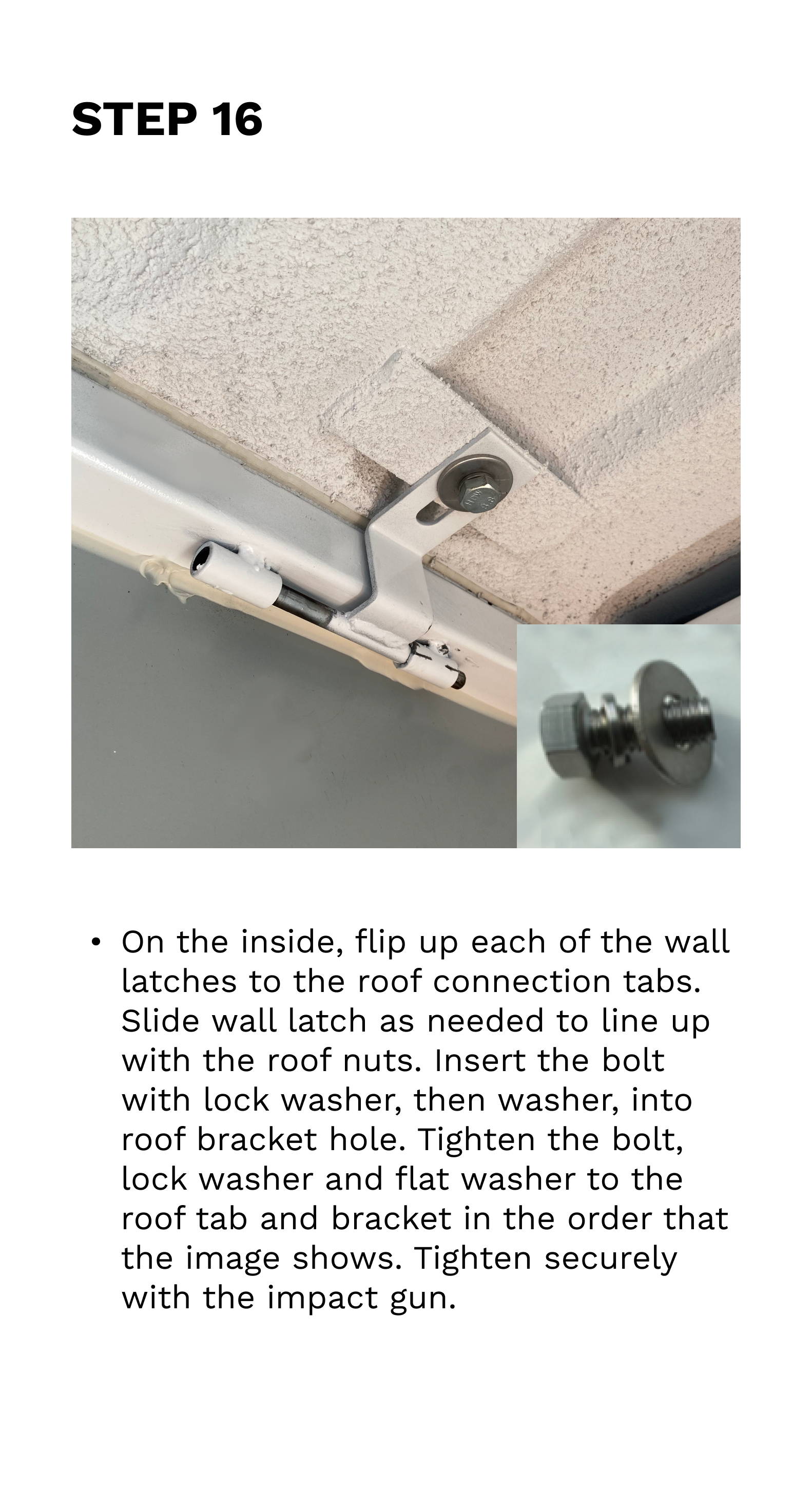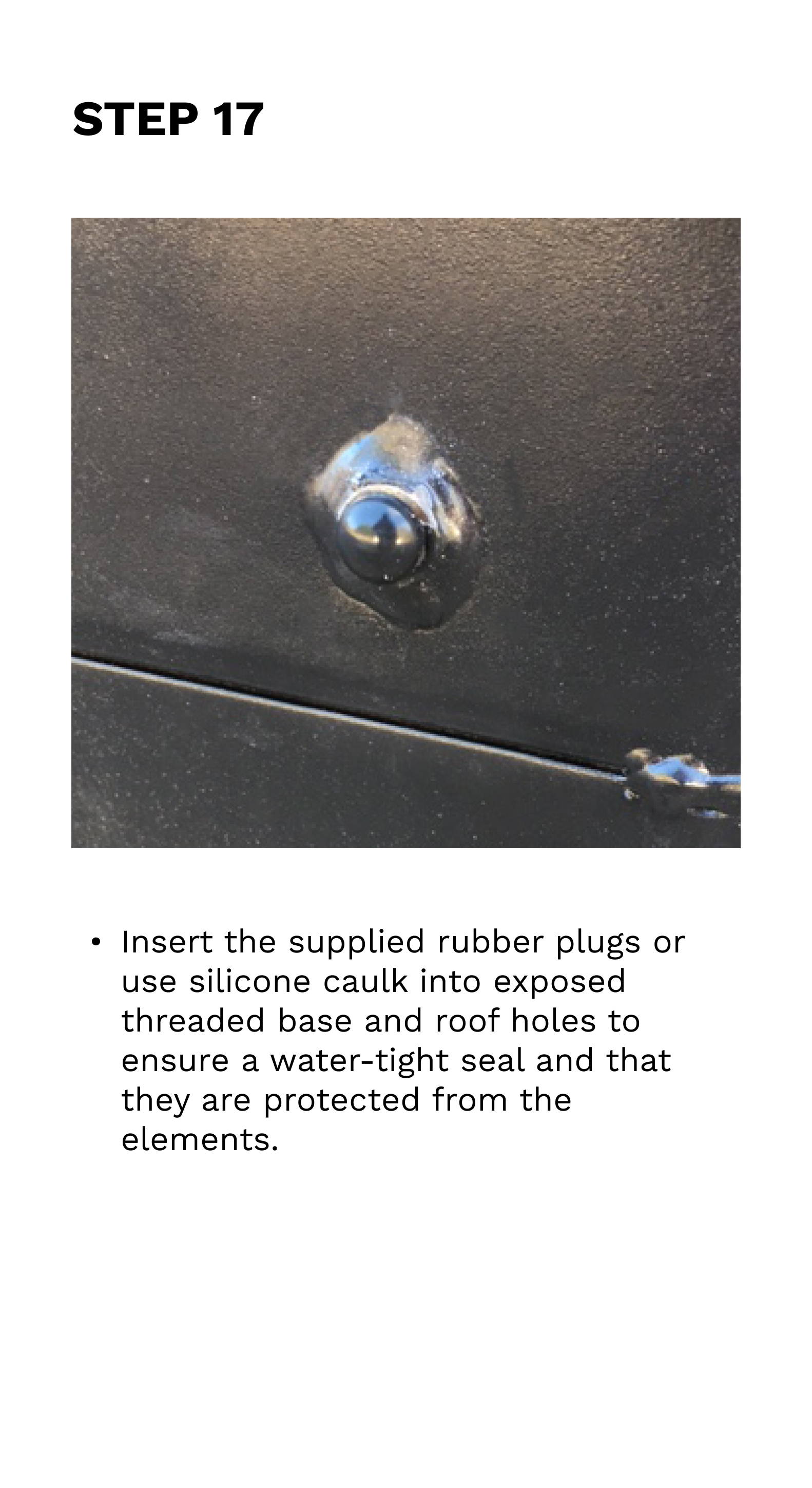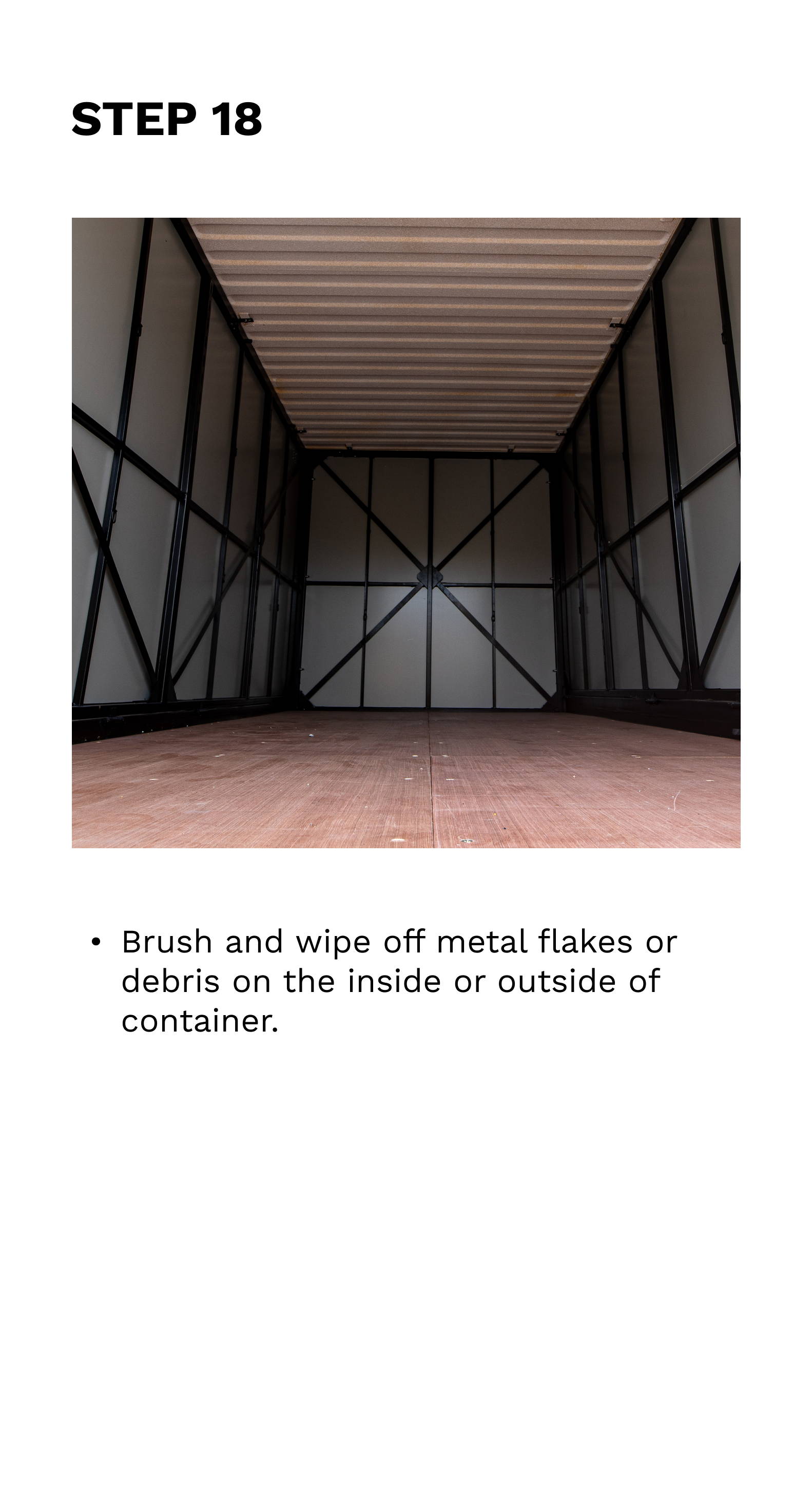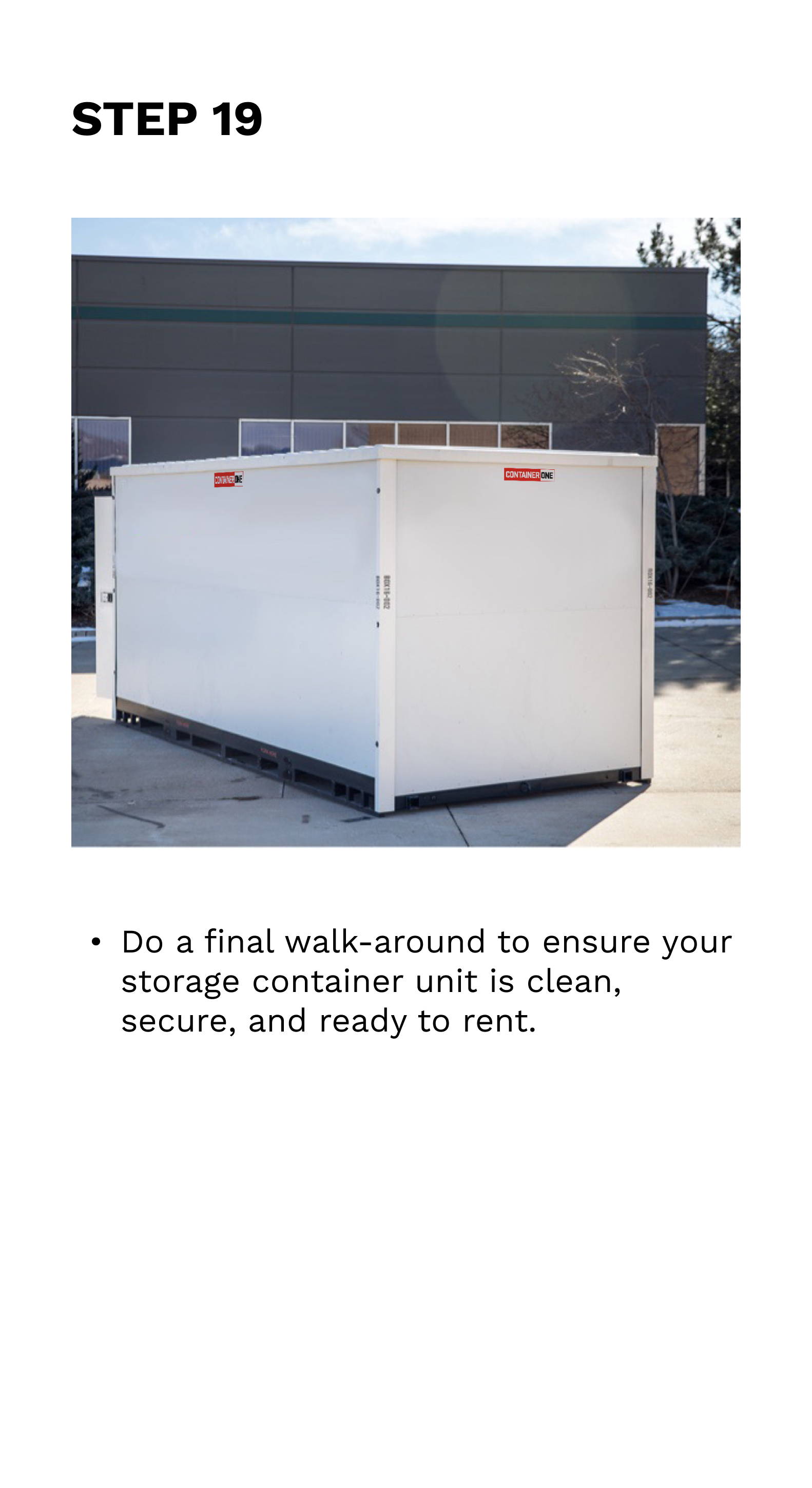 Boxwell's product warranty does not cover defects or issues resulting from failure to assemble containers without following all steps outlined in this manual. Boxwell is not responsible for personal injury or property damage sustained during the assembly process. Please consult the terms and conditions of your order for further information.
This document is intended solely for the individual or entity that received it from Boxwell®. This document and its depictions, photographs, and contents are confidential or proprietary information of Boxwell®. They shall not be disclosed, reproduced or transmitted in any form or by any means without the written permission of Boxwell®. All Boxwell® designs, features, square footage, descriptions, photographs, and depictions of any proposed projects or facilities are provided for informational purposes only and are subject to change. All rights reserved. © 2021 Boxwell®