A typical ISO shipping container is made from Cor-ten steel also known as "weathering steel". Cor-ten steel is a corrosion resistant steel that is used within many industries where exposed steel is in harsh conditions.
Steel corrugated sheet sidewalls, roof, and back panel

Purin reinforced 1-⅛" Marine Plywood Floors

All-welded-steel, continuously

Floor structure is 6" steel cross members
Shipping containers come in many different sizes, and these often depend on the container type. At Container One, we only sell three sizes of container: 10 foot, 20 ft, and 40 ft. 'Foot' refers to the length of the container.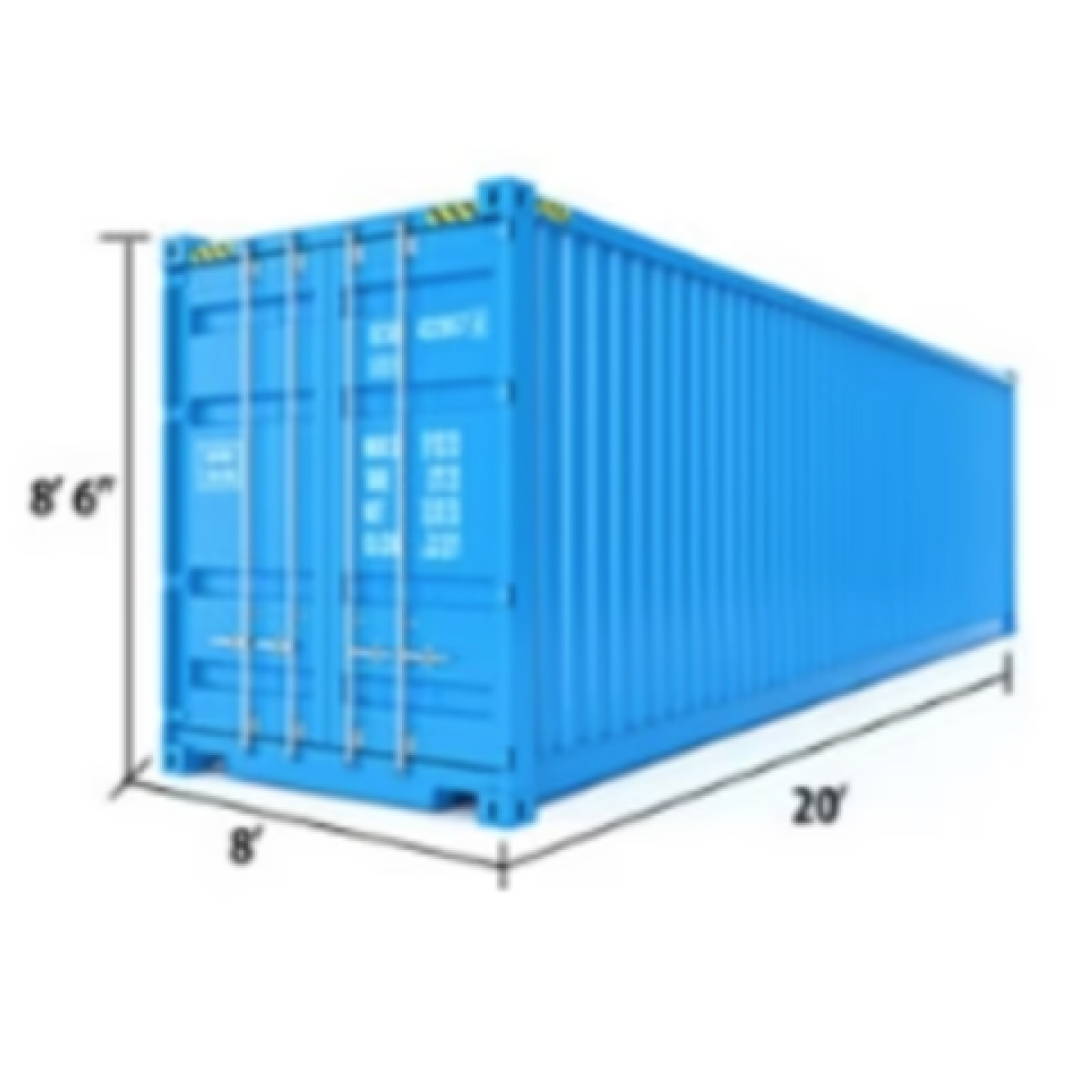 20 ft Standard Dry (8'6" x 8' x 20')
Weight: 4500lbs
Max Gross Weight: 66,139lbs
Interior Dimensions:
Length: 19′ 5″
Width: 7′ 8-⅛"
Height: 7′ 9-⅝"
Door Opening:
Width: 7' 8-½"
Height: 7' 5-¾"
Thickness:
14 gauge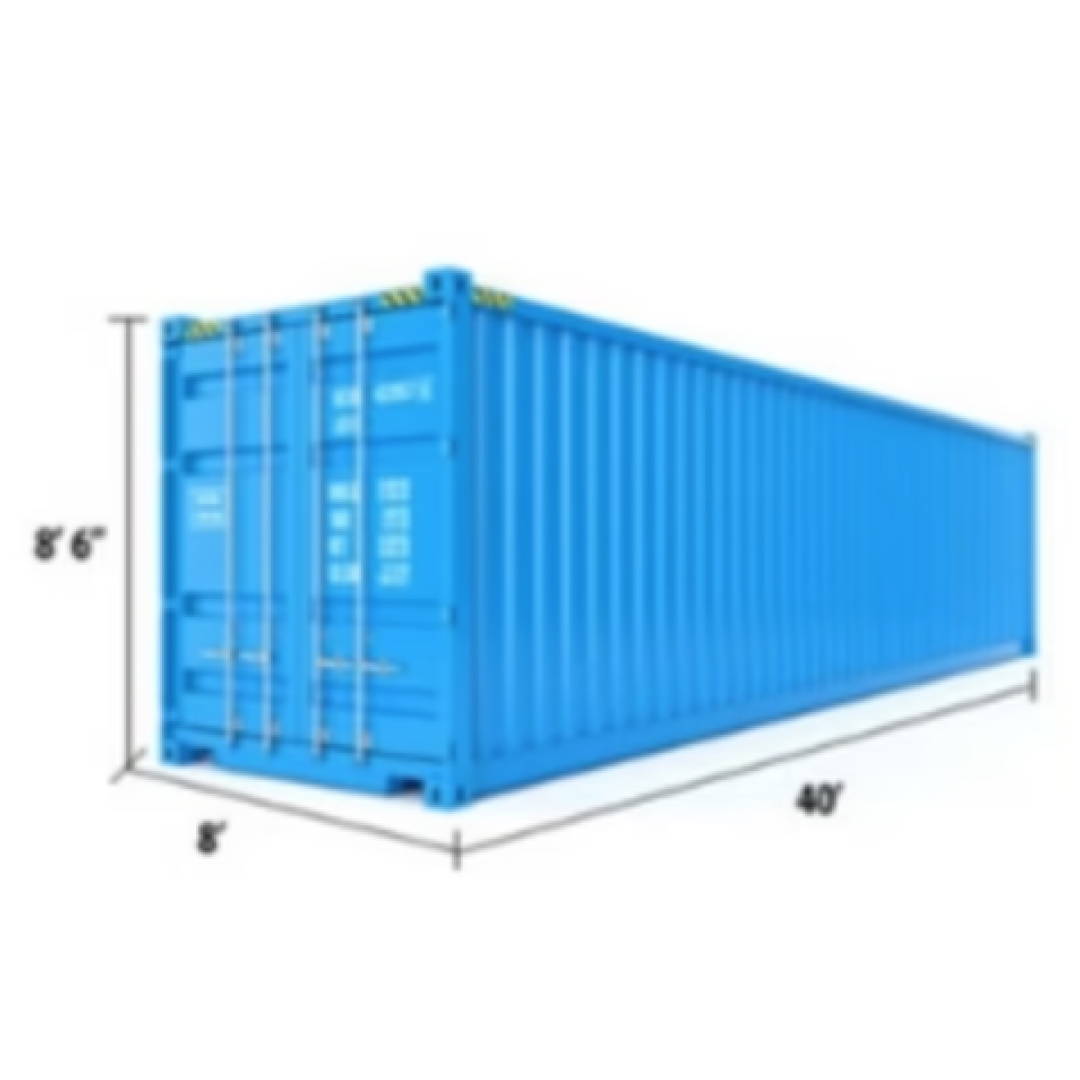 40 ft Standard Dry (8'6" x 8' x 40')
Weight: 8500lbs
Max Gross Weight: 66,139lbs
Interior Dimensions:
Length: 39′ ⅜"
Width: 7′ 8-⅛"
Height: 7′ 9-⅝"
Door Opening:Door Opening:
Width: 7' 8-½"
Height: 7' 5-¾"
Thickness:
14 gauge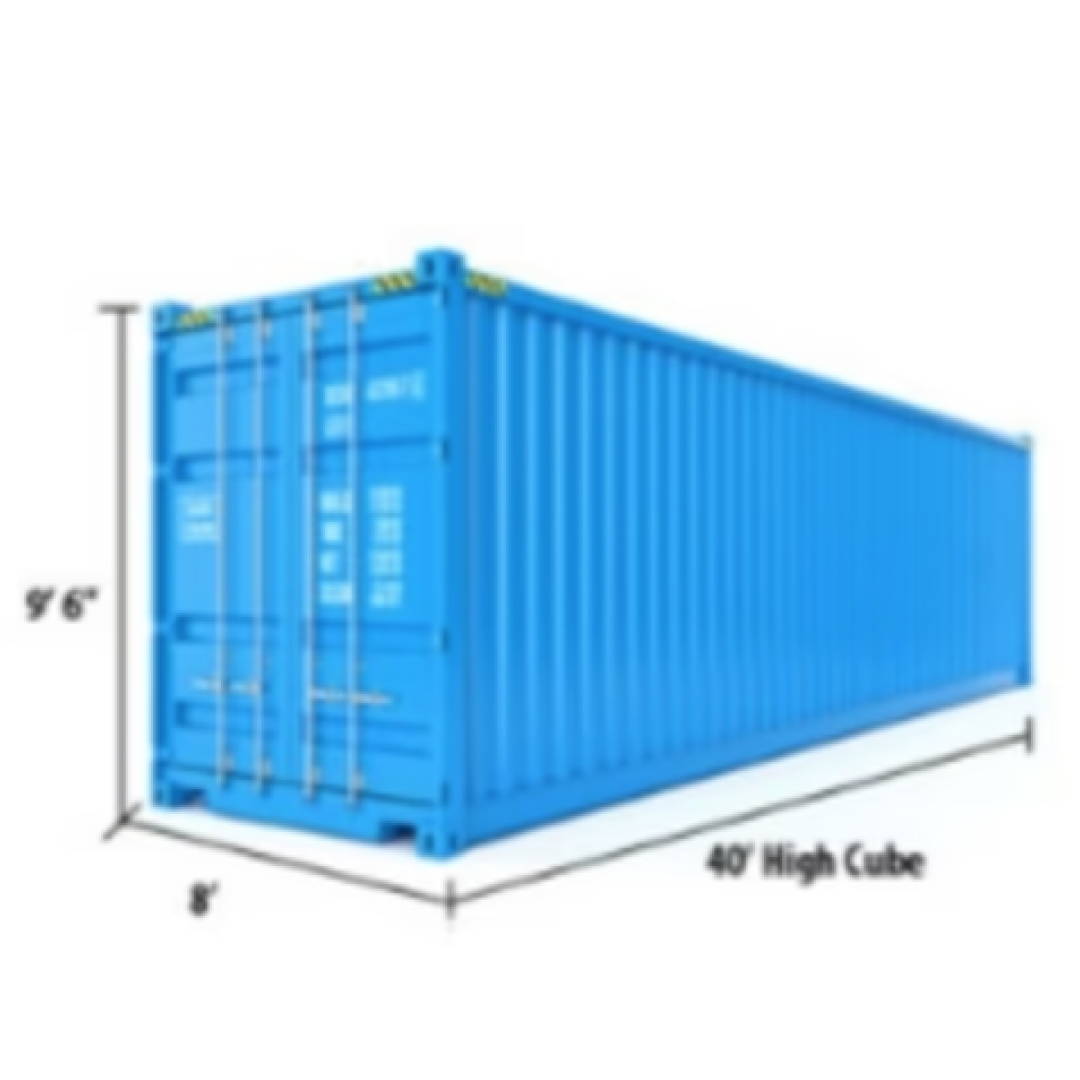 40 ft High Cube (9'6" x 8' x 40')
Weight: 8750 lbs
Max Gross Weight: 68,008lb
Interior Dimensions:
Length: 39′ 4"
Width: 7′ 7"
Height: 8′ 9″
Door Opening:
Width: 7' 8″'
Height: 8' 5"
Thickness:
14 gauge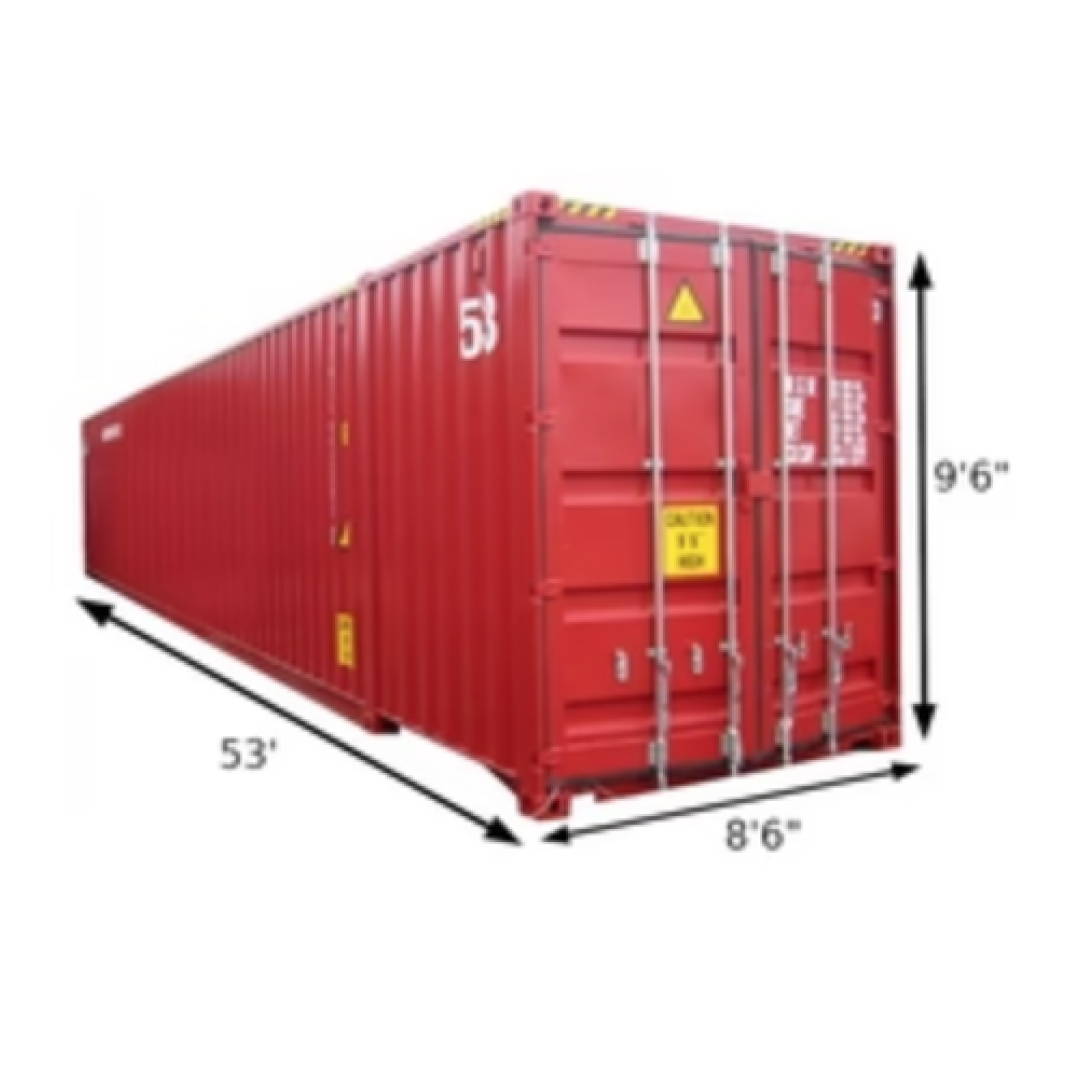 53 ft High Cube (9'6" x 8'6" x 53')
Weight: 12,500 lbs
Max Gross Weight: 67,200lb
Interior Dimensions:
Length: 52′ 6″
Width: 8' 2"
Height: 8′ 11"
Door Opening:
Width: 8' 2"
Height: 8' 10"
Thickness:
14 gauge